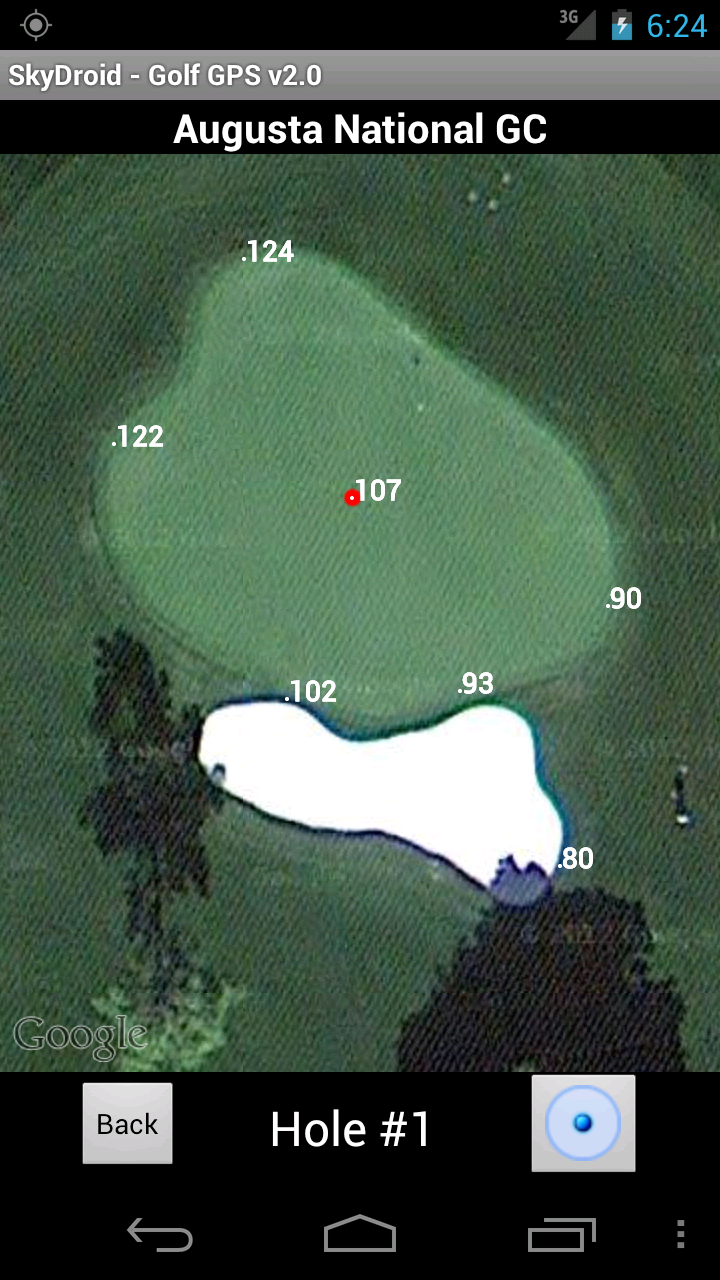 Satellite View Screen
Data ConnectionThis screen will use your data connection to retrieve images. If you don't get an image your signal might be too weak.
Tap the screen to bring up zoom controls or use two finger zooming.
You can pan the map with your finger or click the button on the bottom right to center the map over your current location.
Any Point Hold your finger down on any point on the image for 3 seconds to get your distance to that point.